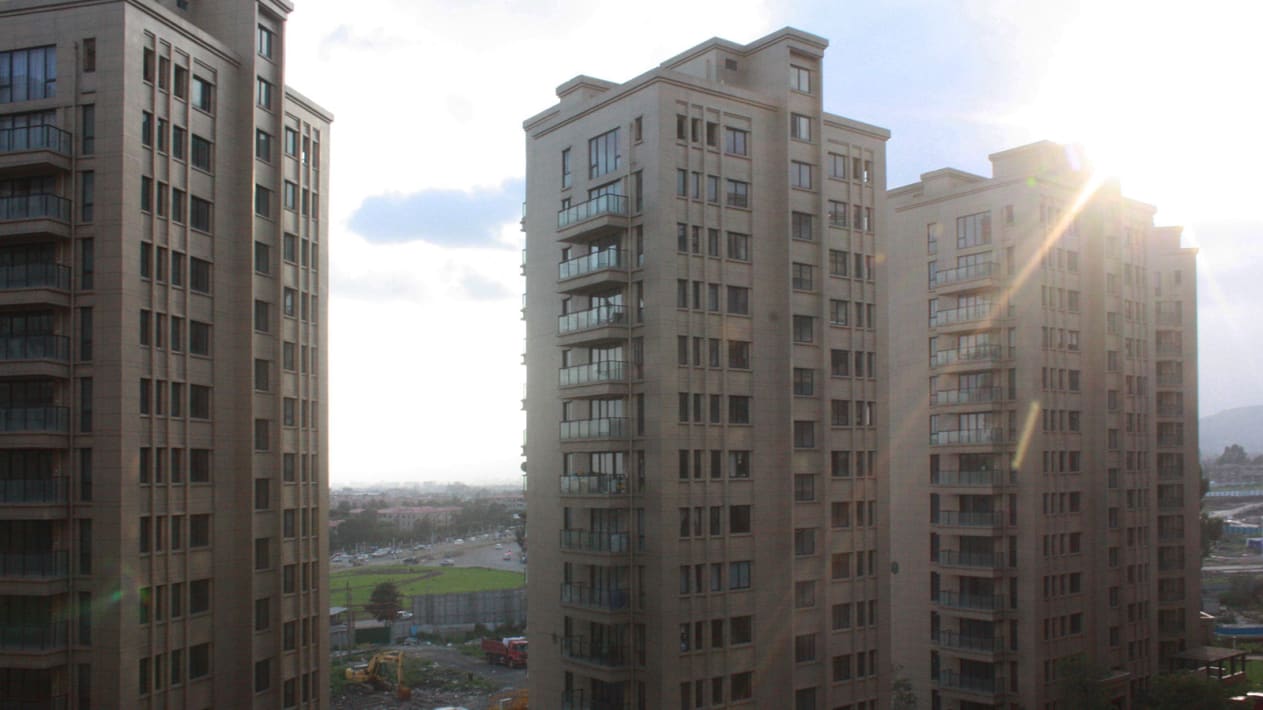 When Wang Yijun put Ethiopia's most expensive real estate project on the market, he experienced a strange phenomenon. People preferred the lowest floors over those with panoramic city views. "Power cuts mean elevators in this city often don't work," explains Wang, the site manager. "So the bottom-floor flats became the most valuable. You won't see this pricing in any Chinese city."
Theodros Amdeberhan, an Ethiopian lawyer, last year bought a three-bedroom, fifth-floor apartment here for about 3.5 million birr ($127,000). "Local developers never deliver on time," says Amdeberhan. The complex opened in 2016, and so far 70% of lots have sold. "When Mr Wang offered me a good price, I didn't hesitate," he says.
With red lanterns swaying over its entrance, the palm-tree peppered compound of 13 towers could easily be in Shenzhen, Chongqing or the suburbs of Shanghai. It's the sort of Chinese-ification that permeates much of Addis.
Simply put, Addis Ababa is becoming the city that China built -- but at what diplomatic and economic cost?
The Ethiopian government saw China as a model for development and courted it for infrastructure, says Ian Taylor, a professor in African political economics at the University of St. Andrews, in Scotland.
"I didn't realize how Chinese it was until I went to China," says Janet Faith Adhiambo Ochieng, communications officer at the African Union. "Then I was like: 'Wow.'"
"We're emerging into a new phase of a China-centric world order," says Solange Chatelard, academic and research associate at the Université Libre de Bruxelles in Belgium. "The former hegemonic powers are having a hard time adjusting to their decline."
One of the big concerns around Chinese loans is debt-trap diplomacy -- the idea that Beijing will pressure countries that can't pay into exploitative deals.
At the imposing prime minister's office building in Addis Ababa, Arkebe Oqubay, a senior government minister, is adamant that Ethiopia hasn't seen any arm-twisting from China. "One of the unique things that makes Chinese funding quite attractive is they practice non-intervention in local politics," he says.
"If developing countries do not pay greater attention to how they manage their debt with China, we're going to see a growing number selling off large stakes in key sovereign assets," Patey says.
When Western powers see a city like Addis Ababa awash with Chinese influence, there is the knee-jerk reaction that "China has an ulterior motive," says Benebdallah. But it's often the case, says Taylor, that Chinese companies don't face Western competition for construction contracts. Once Chinese firms have shipped their equipment, they may as well stay put and capitalize.
For Patey it's not that simple. When China finances roads, railways, and hydropower dams, he says, it stipulates that Chinese construction companies build them with Chinese concrete and steel. "Africa has served as a launching pad for Chinese ... companies to gain overseas experience," he adds. "It's where China Inc cuts its international teeth."
A MOFA spokesperson told CNN via email that Chinese companies in Africa operate "independently" and that the Chinese government is "committed to equal negotiations," and had no interest in "lecturing countries."
On a Friday afternoon at Poli Lotus, Theodros Amdeberhan's teenage son plays FIFA on the wide-screen TV, while the maid roasts coffee and a picture of the Eiffel Tower hangs over the sofa in their Chinese-built apartment.